If you choose the best contractors, there is always a way!
Posted 19 June 2020
---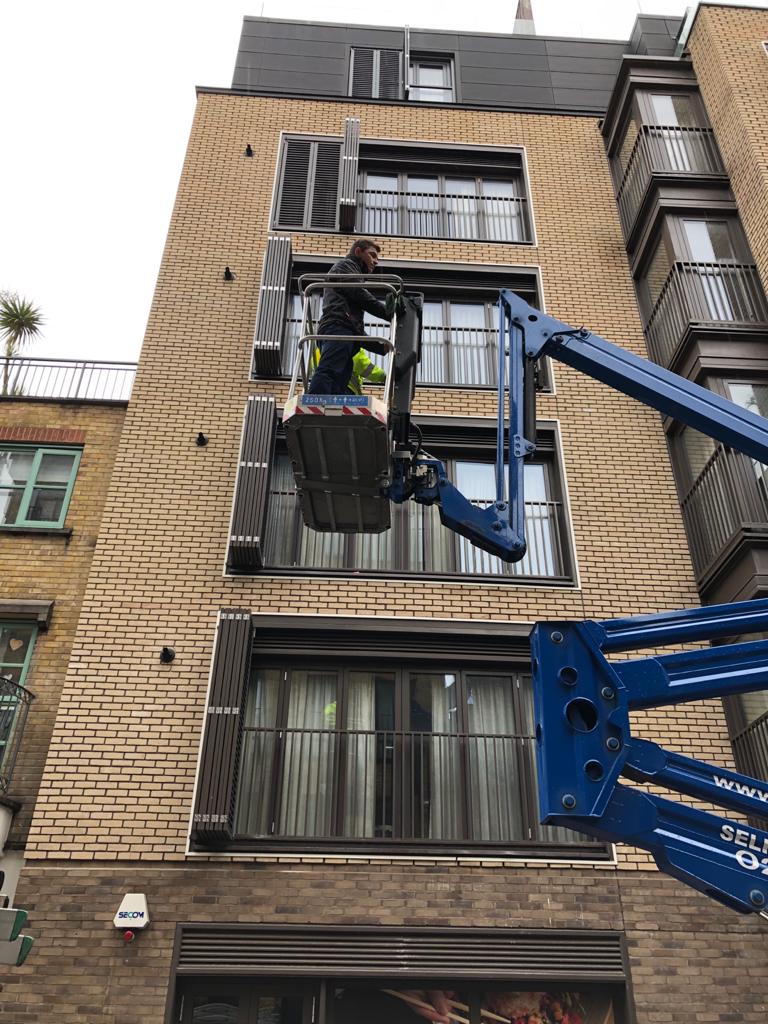 The windows at 3 Richmond Buildings in Dean Street were cleaned yesterday, but not the conventional way!
When it comes to getting the right contractor for the job it takes experience to know who to choose - get it wrong and the damage to the brand reputation is easily done and not so easily fixed. You'd think that the relatively simple task of cleaning windows would be an easy one, but not when the windows are designed to be as obstacles. This particular block in Central London not only has difficult access, but the window railings come halfway up the window and are an extremely close fit, making effective cleaning of the panes very awkward. 
We chose a trusted contractor who is well-known to us - Cledor. They have provided concierge staff and cleaning services to a number of our sites for many years. Mike Brown has known Director Nick Regnier for many years and has used Cledor at many sites since they started the business in 2005. Having assessed the building, Cledor quickly concluded that the normal methods would not be advisable, especially as the penthouse windows had a glass fence on the terrace.
Cledor reported "I am pleased to confirm that the work went as planned this morning and all front windows have been done including the penthouse windows at terrace level and the glass fence around the terrace. Several residents have already commented on how better their windows are looking!"
Due to the configuration of the window railings, they are unable to use a reach and wash system and could not achieve safe access from inside the apartments so instead used a cherry picker. The contractor proactively managed the access arrangements with work commencing early in the morning with the agreement of residents following good communication. The results are very pleasing.
As Bellharbour is part of the Fexco Property Services group, we have access to a wider set of resources and in-house expertise. We must add that, as guided by the group's H&S team and government guidance, the contractor did use all appropriate PPE during the work and observed social distancing at all times.
Our contractor management strategy is used consistently across the group, using tried and trusted methods to establish who will be fit for purpose, after all, the contractors that go onsite are the face of Bellharbour, and therefore represent not just our brand but our client's brand as well. This is something that we never forget.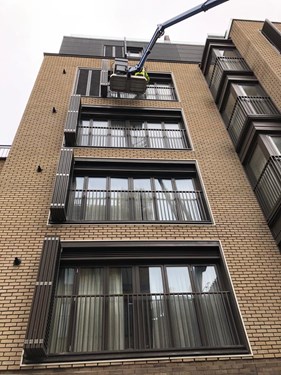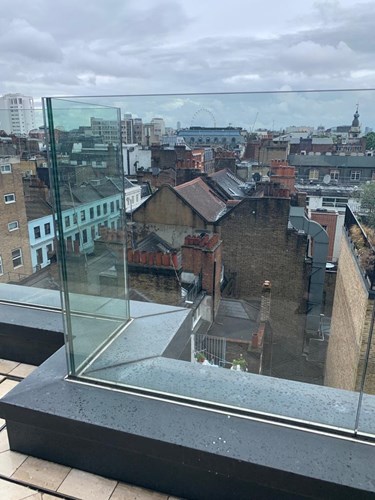 ---