Managing Prime London property is our speciality
Bellharbour was created out of an identified need to meet specific requirements within the property sector. By bringing together some of the UK's elite property sector specialists, the company provides over 55 years of combined experience in the management of the prime sector.
Meet Mike Brown - Property Management Director
CITY KNOWLEDGE
The Bellharbour Team specialise in managing high-end properties in Central London, providing wherever possible a bespoke service tailored to each specific client's needs. All types of residential properties require good proactive management, careful financial planning, compliance, and value for money but as a niche service provider, Bellharbour is particularly interested in the unique factors and challenges more relevant to this type of London site. 
Being based in Canary Wharf, London means that we have a deep understanding of city needs, and Bellharbour can be onsite whenever needed. You'll experience the highest standard of building care, ensuring your building, your people, and your investment remain protected. We provide all of the management services required to keep your London property safe, clean and compliant, as well as keeping residents and homeowners content. 
THE STRENGTH ONLY A GROUP CAN OFFER
Bellharbour is part of the Fexco Property Services Group, UK which currently consists of three Property Management brands plus a risk assessment and project management offering; Ellis Sloane & Co. The combined property management knowledge and expertise across the Group, together with full in-house resources covering H&S, HR, Insurance, Compliance, Communication and Administration ensure the smooth running of everything required from a Managing Agent.
The Fexco Property Services Group H&S
With Fexco backing Bellharbour, we now have more strength and support to deliver a first-class management service. As part of our larger Group, we can use our combined knowledge and shared best practices to give us the leading edge as a service provider to the industry. Our Group buying power gives the best rates on insurance and utilities with extra resources and technology available to our teams to meet and exceed our clients' expectations.
Fexco Property Services is further backed by Fexco, bringing strength, stability and increased service offerings to the property sector. Fexco has been involved in block management since 1999 successfully growing the largest residential management group in Australia. In total, Fexco has over 300,000 properties under management.
Driven by credible values

Bellharbour's values define how we do business, including how we treat our clients, customers, colleagues, suppliers, and contractors. These clear, simple values underpin every decision we make and action we take across the group. 
PROFESSIONAL: Do what we say, deliver on our promises, behave ethically and professionally.
PROGRESSIVE: Constantly improving what and how we deliver services to you.
RELIABLE: Being consistent and trustworthy in everything that we do.
TEAMWORK: Together we work towards a common goal, and finding the right mix of services.
Our property management specialists are either Associates or fully qualified Members of the Institute of Residential Property Management (IRPM). We actively support and encourage our staff in their professional development through:
Apprenticeship schemes
We offer two-year property management apprenticeships leading to AIRPM status.
In-house training
In addition to a structured programme of in-house training courses in conjunction with iHasco, many members of staff are also mentored by more senior management colleagues.
Financial support for further studies
We provide support for members of staff across the business to gain professional qualifications with the IRPM, AAT, CIMA, FCA and CII, among others.
Management professionals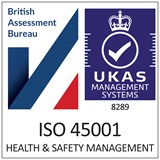 ISO 45001
Bellharbour has been awarded BSI 45001 in Occupational Health and Safety.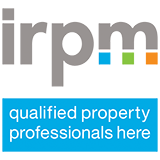 Institute of Residential Property Managent
All of our property managers are IRPM qualified or working towards qualification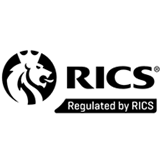 Royal Institute of Chartered Surveyors
We are regulated by RICS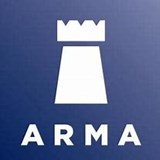 Assocication of Residential Managing Agents
We are members of ARMA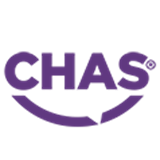 Contractor Health & Safety Scheme
We are a partner of CHAS for contractor accreditation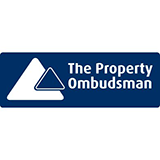 The Property Ombudsman
We are members of the Property Ombudsman
---
Join us and boost your career